If you want more information about any of these classes, events or expeditions, please send us a message using the "more information" button.
VIA ILLUMINATA:
SHAMANIC WISDOM & SACRED MANTRA
Join Marcela Lobos, Deva Premal, Miten, Manose, and Dr. Alberto Villoldo for a feast of music and shamanic wisdom in the magical Sacred Valley in Peru. Explore the wisdom of the ancients in sacred temples in the clouds. Come into harmony with the original sound of the Universe in a feast of music and shamanic wisdom. Sit in ceremony with medicine men and women and receive the rites of initiation of the Earthkeeper
May 14-19, 2021
RUEDA MEDICINAL: SUR Y OESTE
Entrenamiento holístico conjugando antigua sabiduría chamánica, con lo más progresivo de la neurociencia y de la nutrición. A su vez, profundizamos en los procesos de sanación empleando psicología y meditación. Así, adquieres todas las herramientas necesarias para ayudar a tus clientes.
13-28 de febrero 2021
Modalidad: Residencial
MUNAY-KI – VALLE SAGRADO, PERÚ
El Munay-Ki puede borrar heridas del pasado tanto kármicas como genéticas. El Munay-Ki actualiza el DNA permitiéndole a una persona crear un nuevo cuerpo que sana, envejece, y muere de una manera distinta, más favorable. El Munay-Ki ofrece diez ritos iniciáticos que nos invitan a descubrir nuestro poder, amor, y sabiduría para ayudar a la Tierra en estos tiempos de gran cambio.
9-15 de Mayo 2021
Modalidad: Residencial
RUEDA MEDICINAL: NORTE Y ESTE
Para participar de este curso, estudiantes deben haber realizado previamente las direcciones Sur y Oeste.
Octubre 2021
Modalidad: Presencial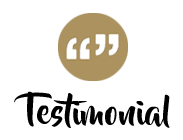 "So much gratitude for the One Spirit Amazon journey. The transformation and healing I experienced is hard to describe, but if I had to choose only one word - it would be ALIVE. The vibrant green jungle is lush and so full of consciousness aliveness - if that is a word! The trees, the plants, the birds, the bugs, the animals - the air and more. The shamanic journeys allowed me to face the death of my previous life, and then rebirth me - sparking me with the spirit of feeling so ALIVE!.
Another word integral to the One Spirit Amazon journey would be Ayni - the entire experience really gave me a better sense of true Ayni, what it is, what it is not - and how I can better be in Ayni. Our medicine journeys infused with the incredible icaros of the Shipibo healers, and orchestrated beautifully by you, were woven into such a warm, safe, communal environment - allowing us to safely explore and witness our shadows and the vast universe. From this place, I feel my essence free from the tyranny of my mind and ego - and I am experiencing such an incredible sense of peace, and love - bringing much more heart into every moment, action, thought and deed. I feel so much closer to my essence - the Hummingbird and journey of the North has really taken form... and my essence is ready to soar! Thank you Thank you Thank you!!"
—Karen Weismantle, MD.
Attended the One Spirit Amazon Journey in April 2014