THE RITE
OF THE WOMB
There is a lineage of women who have been freed from suffering and who are supporting us so tht we too can free ourselves from fear and pain.

This spiritual lineage was given to me as the 13th Rite of Munay-Ki, the Rite of the Uterus, I gestated it for nine months in my womb to share it with all possible women and thus bring healing to life on Earth.
- Why me? I asked when it was given to me.
- Because you are the wife of Dr. Alberto Villoldo who shared the Munay-Ki with the Western world, and it must be a woman who delivers it," replied the lineage.
Why is it the thirteenth rite and not the tenth? I asked again
- "Because this is the rite of the feminine that is intimately connected with the thirteen cycles of the moon in a solar year."
Through the medicine of the jungle, the lineage touched my belly, impregnating it with the following words: - "The uterus is not a place to keep fear or pain, the uterus is to create and give birth to life"
- "Now you must give this rite to all the women you can, so that they give it to all the women that they can ... and thus heal the womb of women from where humanity is born ... and thus heal the womb of Mother Earth of where all the life that lives in it is born "-concluded the lineage.
After nine months of gestating the rite in my womb, I began to share the Rite of the Uterus to all the women who wanted to receive it.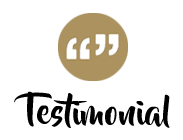 Thank you Marcela! You brought in the Goddess, and I tasted ecstasy. You are a genuine wisdom keeper of the sacred feminine lineage and you are so generous in bringing the wisdom of indigenous cultures of the world to us. May you be blessed by the goddess as you fulfill your destiny and give the 13 Munay ki rite to the world. May the sacred and loving spirit of the Goddess fill you, fulfill you, accompany you, and guide you. And so it is.
—Liliana Hoyos-Murray
Originally from Colombia, lives in New York
Attended The Women's Altar at Kripalu, October 2014.

STAY IN TOUCH
If you want to receive information about courses, events and news, subscribe here.
I WANT TO SUBSCRIBE